Our Black Friday deals are about to land…
We make the world's best workout shoes for you and the planet: comfortable, stylish, and made with sustainable materials.
Versatile performance
Natural and recycled materials
Designed for life in and out of the gym
"Designed for all-around training, LANE EIGHT's shoes are perfect for athletes at all skill levels." - INSIDER
Awesome Support
I bought these for boxing and they were perfect. Started wearing them to work and for a twelve hour shift in the ER, my feet never got sore. My legs were tired but my feet felt great! These are now my go to work shoes.

- Shannon A.
They Are Extremely Comfortable
They are extremely comfortable. I went up a half size and they fit amazingly for just walking around. If you like a snugger fit then I would recommend staying true to size. Love how they look too!! This is my 4th pair!

- Jamie O.
Great Shoes, Great Price
These shoes are phenomenal. Fairly lightweight, support in all the right places, breathable, slim, nice and bouncy so I don't feel like I'm dragging my feet when jogging. Exactly what I was looking for, and bonus points for being vegan!

- Celeste S.
Love Them!
These are the best shoes to wear working out! I wear them when I do leg days, cardio/HITT, arms, everything! They feel heavy when you hold them but they feel like you are walking on air when they are on! I went a 1/2 size up because I have a wider foot and that was the best decision!

- Katrina S.
Don't Think Twice!!!
I didn't think twice in getting these and have been more than pleased with them in walking, running, and lifting! Dumped my swooshes for these and won't go back!

- Matt J.
The Most Versatile Training Shoes Money Can Buy
Designed for Real World Athletes
We've designed our shoes to handle all the ways you move in your fitness and training routine. Discover for yourself why others love them.
Better For The Planet
Made using recycled plastics and renewable natural materials for a lower carbon footprint. Free of animal derived-products for more conscious movement.
Everyday Wear
The minimalist designs and curated colors work with both your gym fits and everyday wear - consider them the perfect everywhere, everyday shoe.
Our Story
It all started when we looked at just how many different performance shoes we had for lifting, running, functional fitness, and everyday wear.

Frustrated by the shoe industry's approach to 'specialised' shoes, we decided to create a versatile training shoe for all the real world, non-professional athletes out there.

Not only did this first shoe do everything we needed it to do in the gym, it looked better, and was made with better materials. And thus LANE EIGHT was born.

- James and Josh Shorrock, Founders of LANE EIGHT

Frequently Asked Questions
How do your shoes fit?

The Relay Trainer is based on a tried-and-tested running last and fits true-to-size. We recommend going with your usual size.

The Trainer AD 1 generally fits true to size. They're designed for a close, supportive fit and may feel a bit snug at first, but will quickly break-in. However, if you have a wide foot we recommend going up a half size.

HIIT Trainer features the same last as the Trainer AD 1 but has a more structured upper and fits true to size. We recommend going with your usual size.

If you are still unsure of which size to go for, check out our comprehensive size guide.
I don't see my size. What do I do?

Our shoes are unisex and therefore offer the same fit for women and men. Please note there is one full US size difference between women's and men's sizes. For example, if you are a women's US 10, the equivalent men's size is US 9.
What's the heel to toe drop?

The Relay Trainer features a classic 8mm heel-to-drop. The Trainer AD 1 and the HIIT Trainer both feature a heel-to-toe drop of 10mm but due to the textured sockliner, they feel closer to 8mm.
Can I remove the sockliners?

Yes, our sockliners are easily removable. So if you need to wear your own orthotics, removing our sockliner to add yours is a piece of cake! However, for the ultimate experience, we suggest you keep them in.
Are your shoes vegan?

Yep! All our shoes are made without any animal products.
Meet The Range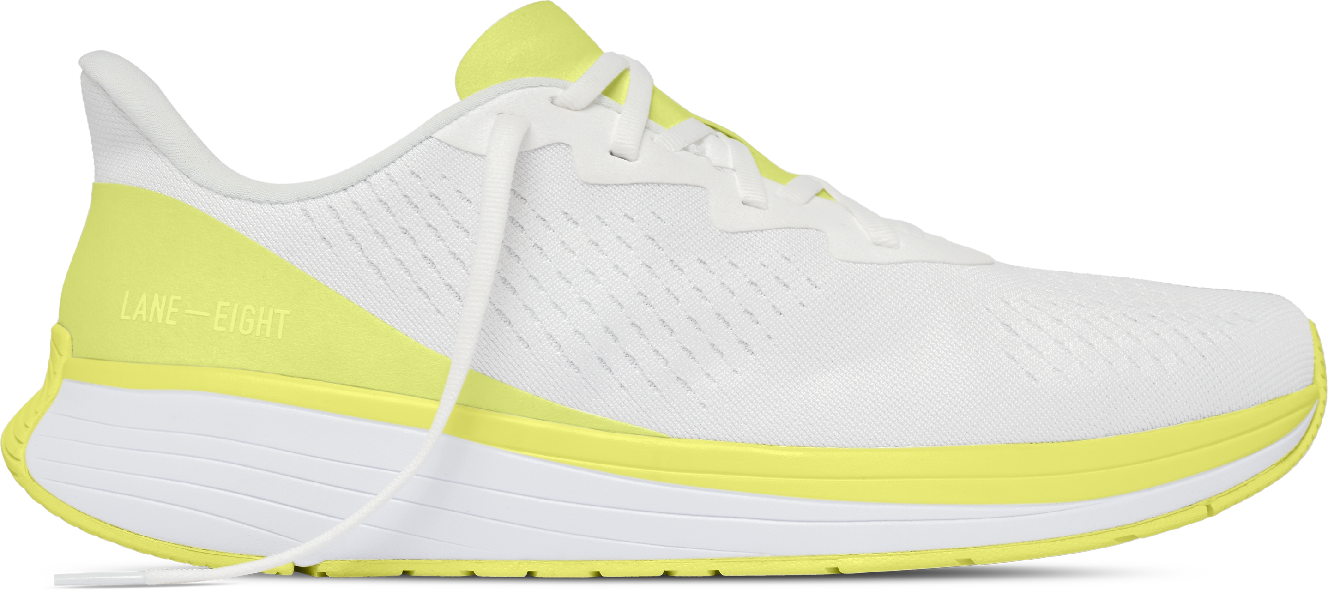 Relay Trainer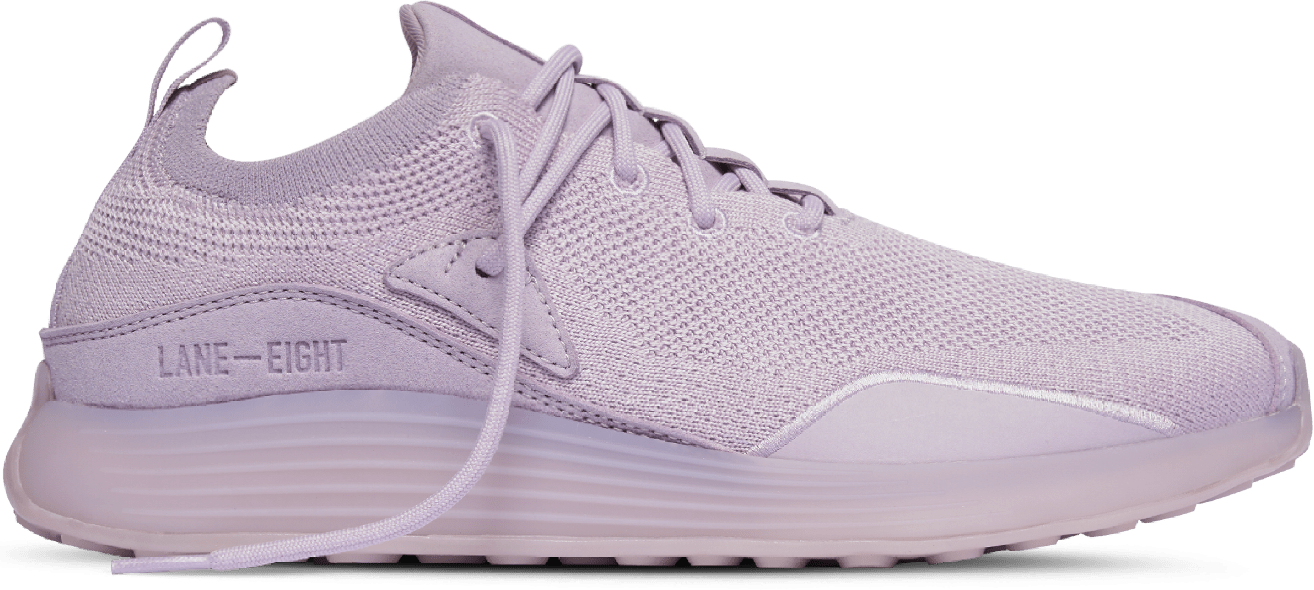 HIIT Trainer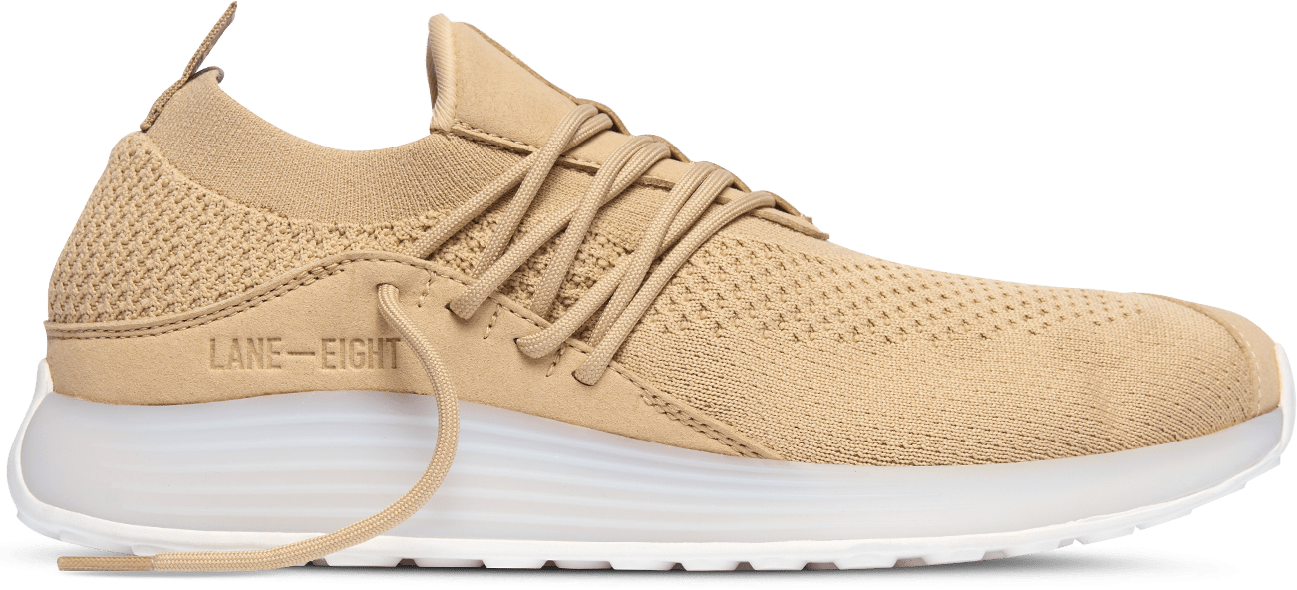 Trainer AD 1